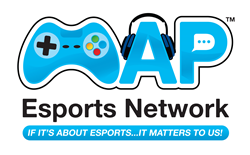 We are so excited to partner with MAP Esports Network on this much needed community event, and look forward to the positive business and social impact this will have on North Texas for many years to come," Esports Stadium Arlington President Luke Bauer

ARLINGTON, Texas (PRWEB)
August 07, 2021
ESports Stadium Arlington, and MAP Esports Network, Inc., are pleased to announce, Project Family-Bridging the Digital Divide through esports event. The event will take place at Esports Stadium Arlington from August 20th-22nd.
Project Family-Bridging the Digital Divide, is a celebration of business, government and community partnerships focused on our collective future. It is a series of North Texas, family, public and private partnership-based events that aims to showcase the importance of the esports and video game, STEM and STEAM opportunities in education and employment that can uplift grassroots North Texas communities.
"Project Family is a first of its kind event we created to inform and bring together families, business and the community to share the education, career and positive lifestyle opportunities available via esports." MAP Esports Network Inc. Founder & CEO, Jacob Miles said.
Throughout the event, topics involved include information for companies, parents, mentors, civil servants, government officials and educators. It will also include panels for gamers and esports enthusiasts, scholastic and education trends in esports and technology, disadvantaged communities, a job and career fair, inclusion and participation opportunities.
"We are so excited to partner with MAP Esports Network on this much needed community event, and look forward to the positive business and social impact this will have on North Texas for many years to come," Esports Stadium Arlington President Luke Bauer said.
For more information on how to sign up to attend the event, or sponsor, go to the Esports Stadium Arlington website, https://www.esportsstadium.gg/upcoming-events
Share article on social media or email: