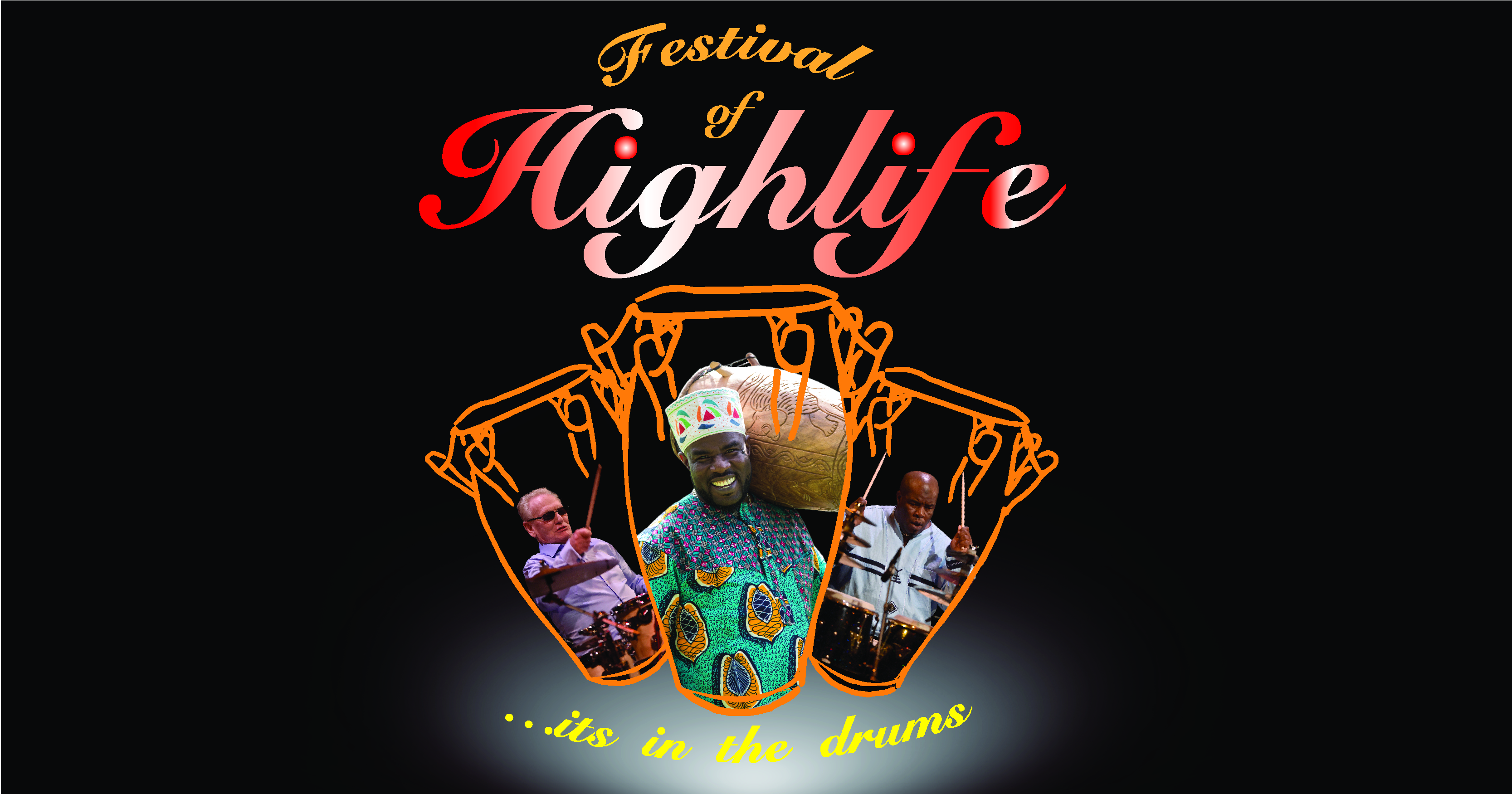 Abass Dodoo and Ginger Baker set up a charity in Sept 2019 called One-Drum Foundation.  Sadly Ginger Baker passed away soon after its inception.  Since then, Abass Dodoo and Ginger Baker's widow, Kudzai Baker have worked tirelessly over the past two years, raising funds and grants to keep Ginger's legacy of being one of the greatest drummer ever, alive today.
On 7th October 2021, at Hackney Empire, Abass and Kudzai launch Ginger's charity with a show at Hackney Empire in honour of Ginger Baker and his love of African drumming rhythms.  Joining Abass on stage will be various professional musicians who have collaborated with Ginger in the recent previous years, in honouring their time and memory with Ginger Baker.  The performance is a celebration of a rich tapestry of musical talent representing Ginger Baker's love of diversity and inclusion.  Also on stage will be the children and young people who have attended the many grant- funded One-Drum Foundation projects and workshops showcasing their talent and creativity, inspired by Ginger Baker and Abass Dodoo's teaching.
Between 2007 – 2019 Abass worked with the Cream drummer Ginger Baker touring Jazz venues and festivals around the globe with the Ginger Baker Jazz Confusion, a quartet comprising bassist Alec Dankworth and saxophonist Pee Wee Ellis.  In 2014 Abass recorded an album titled WHY. For Abass Dodoo and Ginger Baker, their favourite two tracks that they always enjoyed playing together were 'Aiko Biaye' and 'Why?' 
In 2019 Abass Dodoo established the UK registered charity, One-Drum Foundation (1185202) with its patron, Ginger Baker, shortly before Ginger Baker passed away on the 6th October 2019. The charity's purpose is to advance the education of the public in the arts, history and culture of African music, in particular, but not exclusively, through the provision of educational workshops and performances. The charity's strategic objectives are to teach the African identity, heritage, ancestry and roots through ancient African drumming rhythms, so learners can create their own stories through music by collaborating with other artists and consider recording and performing their work. The One-Drum Foundations' flagship project is all about establishing free African drumming circles to the vulnerable young generation at risk of involvement in gangs and knife crime.
Abass and Ginger wanted to bring Africa to the second and third generation of the African diaspora in the U.K. who have never had the opportunity to visit the home country of their parents and grandparents, which saddened Ginger who always loved his time in Africa, despite the controversies.  Ginger and Abass want to reconnect the young British Africans to their African musical heritage and legacy through the art of African drumming.  "It is important to know how African drumming and music travelled around the world, through the slave routes and have become embedded in todays society and culture in the form of Jazz, Soul, Rap, Hip Hop and other styles" – Abass.  Through grant-funded interactive drumming workshops and performances, Abass teaches the participants about the different types of African drums, including the Nigerian Talking Drum that fascinated Ginger so much, and how each type of drum has a specific purpose in the African communities and ceremonies, and why Master African drummers need to know how to fix their drums, as well as play them.
Through the charity, One-Drum Foundation, working with local community groups, the voluntary sector and not-for-profit organisations, Abass and the One-Drum team engage with as many participants as possible, delivering interactive African drumming, dancing and storytelling performances, all the while telling them about the legacy of Ginger Baker, keeping his legacy alive.
On the 7th October 2021, at Hackney Empire, Abass and friends of Ginger Baker, along with the young people engaged in community projects, will be performing a tribute to Ginger Baker, honouring his memory the African way.  After a difficult two years due to the pandemic, finally Abass, friends and the Baker family have a chance to say goodbye to a legendary.
Festival of Highlife Hackney Empire tickets go on general sale from 24th August 2021
Press release distributed by Pressat on behalf of One-Drum Foundation, on Saturday 21 August, 2021. For more information subscribe and follow https://pressat.co.uk/