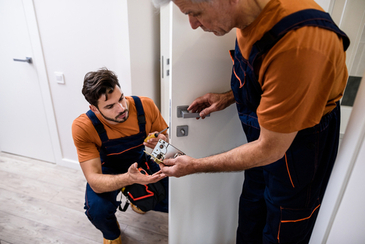 Ottawa, Canada, Canada, 06/22/2021 / SubmitMyPR /
When summer comes around, don't forget that the home locks can be highly susceptible to storms or rains. While this damage can be repaired easily enough by a professional locksmith, there are still several things one can do to keep their locks functioning properly during the hottest months of the year.
Remember that as the temperatures rise or drop, the door can begin expanding or contracting its original form. This can make it challenging for the lock and the door itself to fit properly. One can try recentering the lock within the door frame by pulling in on the door's handle from the exterior. However, this can cause more problems. It also isn't guaranteed to work.
Thankfully, again, there are a number of ways to maintain home locks during summer.
1. Invest In A Storm Door
While this option may not work for everyone, it does have a number of surprising benefits. Chief among them is the ability to prevent the lock on the door from outside elements. This measure can also keep the door itself from contracting in winter.
Storm doors have several neat benefits to consider. The home becomes more energy efficient. In addition to adding another level of protection to the home, a storm door can also go a long way towards boosting security, and keeping undesirables like debris and insects away.
2. Consider Replacing The Door
Depending on the type of door someone has, it might be worthwhile to have the door replaced altogether. This is particularly true for older wooden doors. These tend to be the most prone to summer damage of them all.
Replacing an older door with something more durable for the summer months can involve spending a bit upfront. However, it can also provide the homeowner with long-term benefits that far outweigh anything else. This includes not having to worry about frozen or damaged locks during extreme weather.
3. Keep Lubricants Around
The final suggestion is the easiest and cheapest. It comes down to a homeowner making sure they are giving their door locks regular oil treatments. Even when the weather shifts, a well-lubed lock can ensure the lock remains functional. Lubricating the lock means taking it apart, which may require professional locksmiths like Capital Locksmith to assist.
WD-40 and graphite are considered to be the best ways to keep a lock oiled. Some locksmiths will even suggest keeping a warm key on hand, as this can melt the ice buildup in the lock.
Media Contact:
Company: Capital Locksmith
Email: [email protected]
City: Ottawa
Country: Canada
Original Source of the original story >> Capital Locksmith Advises on Maintaining Home Locks
Content Disclaimer:
DISCLAIMER of Liability. IN NO EVENT SHALL OUR PR COMPANY BE LIABLE OR RESPONSIBLE TO YOU OR ANY OTHER PERSON FOR ANY DIRECT, INDIRECT, INCIDENTAL, CONSEQUENTIAL, SPECIAL, OR EXEMPLARY DAMAGES OF ANY KIND, INCLUDING WITHOUT LIMITATION, LOST PROFITS OR LOST OPPORTUNITIES, EVEN IF ADVISED OF THE POSSIBILITY OF SUCH DAMAGES IN ADVANCE AND REGARDLESS OF THE CAUSE OF ACTION UPON WHICH ANY SUCH CLAIM IS BASED, INCLUDING, WITHOUT LIMITATION, ANY CLAIM ARISING OUT OF OR IN CONNECTION WITH ANY OF THE CONTENT, INCLUDING, WITHOUT LIMITATION, AUDIO, PHOTOGRAPHS, AND VIDEOS, OR OF THE ACCURACY, RELIABILITY, OR LEGALITY OF ANY STATEMENT MADE IN OR OMITTED FROM ANY advertisement, sponsorship, endorsement, testimonial, opinion, or other product-related or service-related statement or review appearing in the Websites or in ANY post or article distributed via the Websites.