CEDARHURST, N.Y., March 16, 2022 (GLOBE NEWSWIRE) — The securities litigation law firm of Kuznicki Law PLLC issues this alert to shareholders of SunPower Corporation SPWR, if they purchased the Company's securities between August 3, 2021 and January 20, 2022, inclusive (the "Class Period"). Shareholders have until April 18, 2022 to file lead plaintiff applications in the securities class action lawsuit.
Shareholders are encouraged to contact us at https://kclasslaw.com/cases/securities/nasdaqgs-spwr/, by calling toll-free at 1-833-835-1495 or by email ([email protected]).
Kuznicki Law PLLC is committed to ensuring that companies adhere to responsible business practices and engage in good corporate citizenship. The firm seeks recovery on behalf of investors who incurred losses when false and/or misleading statements or the omission of material information by a Company lead to artificial inflation of the Company's stock. Attorney advertising. Prior results do not guarantee similar outcomes.
CONTACT:
Kuznicki Law PLLC
Daniel Kuznicki, Esq.
445 Central Avenue, Suite 344
Cedarhurst, NY 11516
Email: [email protected]
Phone: (347) 696-1134
Cell: (347) 690-0692
Fax: (347) 348-0967
https://kclasslaw.com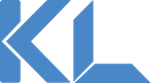 If you are not using this trading strategy, you are leaving money on the table…
If you are blindly looking up and trading stocks the way 99% of traders are, you are missing on HUGE potential returns. Even new traders who started following this options trading strategy instantly began seeing returns they wouldn't have had otherwise. With even two trades per month with this strategy, you will start seeing the difference in your trading account. Don't waste any more time "guessing" and "getting lucky". Click Here to See if you Qualify for Benzinga Options!
---
It must be your lucky day… Nic Chahine, Benzinga's Full-time Head Options Trader has been minting profits during the recent volatility. His average win-rate in 2021 alone was over 90% of booked trades. Never before…