Top marketers help industry players keep tabs on global trends
HONG KONG, Mar 18, 2022 – (ACN Newswire) – MarketingPulse and eTailingPulse, Asia's premier marketing and e-tailing events organised by the Hong Kong Trade Development Council (HKTDC), concluded successfully yesterday. Held under the theme "Together, We Create", the two-day virtual forum brought together more than 60 marketing executives, brand representatives, advertising elites and e-commerce experts from around the globe to share their success stories and insights. Thirty-two seminars and workshops were held during the event, attracting more than 25,000 viewers to tune in from 52 countries and regions.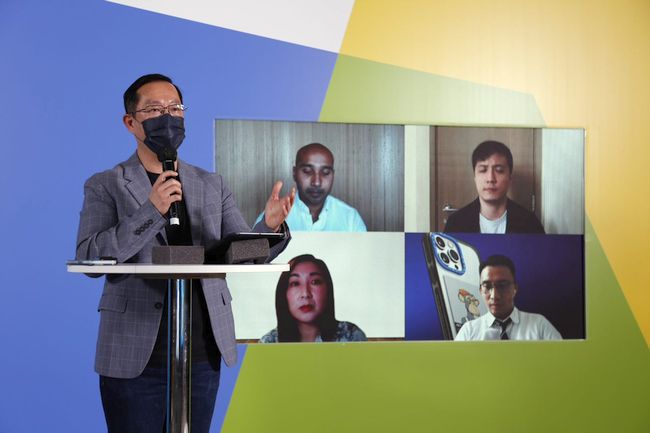 The two-day MarketingPulse and eTailingPulse concluded successfully yesterday. The forum attracted more than 25,000 viewers from 52 countries and regions.
Ecommerce becoming more synchronised and digitised
With the pandemic reshaping the traditional marketing landscape, many small and medium-sized enterprises (SMEs) have turned to e-tailing to tap into new business opportunities. On the first day of the forum, Barry Thomas, former Head of Global Customer Marketing & Future of Commerce at The Coca-Cola Company, offered his perspective on the opportunities and trends that e-commerce presents. "The future of e-commerce will be operated on those more digitised, synchronised and unified data platforms. Macro marketplaces are being formed that brands and SMEs are eager to partner with. Companies have to think how the business will evolve in the next five to 10 years and invest in talents and capital for future development," Mr Thomas said.
Younger generation's preferences need to be understood
Mengfei Wang, Head of Commercial Marketing Department at social media and e-commerce platform Xiaohongshu, explored how social commerce can help brands connect with digitally savvy young consumers in Mainland China. "Young customers are looking to enhance their lifestyle and improve their well-being. By analysing search…