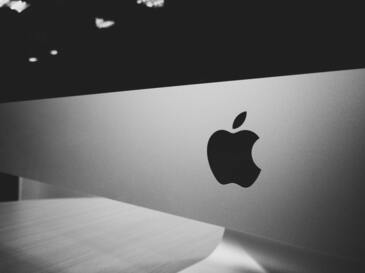 Dallas, TX, United States, 04/28/2021 / SubmitMyPR /
Apple is one of the most discussed and followed companies in the world. The company has set a lot of benchmarks with its extensive range of products and services. Today, Apple is in the news for its announcement regarding $430 billion investment in and around The United States of America.
20000 New Jobs Are Expected!
For the uninitiated, Apple recently made an announcement about investing a whopping amount of $430 billion in the next five years across the US. This investment is expected to see the generation of 20,000 new jobs in manufacturing, engineering, and tech. The company is also planning to invest in an engineering hub and a new campus in North Carolina. This investment will bring new jobs in the 5G, manufacturing, silicon engineering, and artificial intelligence sectors.
Apple's New Engineering Hub & a Campus in North Carolina
According to the sources, the investment also includes direct spend with 9,000 companies and suppliers of America besides capital expenditures and data-center investments. The company is all set to make a lot of Apple TV productions across twenty states. As per the Apple spokesperson, the company is planning to make a one billion investment in North Carolina, where it plans to build a new engineering hub and a campus, paving the way to create a minimum of 3,000 jobs.
Team Expansion in California, San Diego & Culver City
Besides making these investments that are sure going to boost the economy of these areas, the company also plans to fund infrastructure, schools, and community initiatives. This investment will help generate more than $1.5 billion for North Carolina as annual economic benefits. The Austin campus construction has already started. It will cost around $1 billion, and soon the doors would be open to letting employees in by 2022. The company is also expected to continue its team expansion in California. By 2026, there are going to be more than five thousand employees in San Diego. The figure is expected to touch the mark of three thousand in Culver City.
Apple's Commitment
The latest commitment made by the company is way more than the one committed in 2018 in terms of job creation and infrastructural improvements. In 2018, the company committed to spending $350 billion and the creation of more than twenty thousand jobs in the upcoming five years. As the American economy reopens, hiring is seeing a new surge. Still, the unemployment rate was approximately 6 percent in March, nearly double from March 2020 when it was calculated at a 3.5 percent rate. In such a scenario, the efforts made by Apple are certainly appreciated and expected to make a difference.
Media Contact [email protected] 
Original Source of the original story >> Is Apple's Commitment of $430 Billion Investment and 20k New Jobs could be reached in Next 5 Years?
Content Disclaimer: 
The above review statements are those of the sponsor (Source of content) and do not necessarily reflect the official policy, position or views of the content publisher. The content distribution company is therefore not responsible for the content and its authenticity and legal standing of the above subject matter. Each individual is required to exercise its content when making a purchase from the above offer. The information does not constitute advice or an offer to buy. Any purchase made from the above press release is made at your own risk. Editorial merit of this content is subject to news publisher and its downstream partners. Consult an expert advisor/health and professional advisor before any such purchase. Any purchase made from this link is subject to the final terms and conditions of the website's selling as mentioned in the above as source. The content publisher and its downstream distribution partners do not take any responsibility directly or indirectly. If you have any complaints or copyright issues related to this article, kindly contact the company this news is about.  
DISCLAIMER of Liability. IN NO EVENT SHALL OUR PR COMPANY BE LIABLE OR RESPONSIBLE TO YOU OR ANY OTHER PERSON FOR ANY DIRECT, INDIRECT, INCIDENTAL, CONSEQUENTIAL, SPECIAL, OR EXEMPLARY DAMAGES OF ANY KIND, INCLUDING WITHOUT LIMITATION, LOST PROFITS OR LOST OPPORTUNITIES, EVEN IF ADVISED OF THE POSSIBILITY OF SUCH DAMAGES IN ADVANCE AND REGARDLESS OF THE CAUSE OF ACTION UPON WHICH ANY SUCH CLAIM IS BASED, INCLUDING, WITHOUT LIMITATION, ANY CLAIM ARISING OUT OF OR IN CONNECTION WITH ANY OF THE CONTENT, INCLUDING, WITHOUT LIMITATION, AUDIO, PHOTOGRAPHS, AND VIDEOS, OR OF THE ACCURACY, RELIABILITY, OR LEGALITY OF ANY STATEMENT MADE IN OR OMITTED FROM ANY advertisement, sponsorship, endorsement, testimonial, opinion, or other product-related or service-related statement or review appearing in the Websites or in ANY post or article distributed via the Websites.