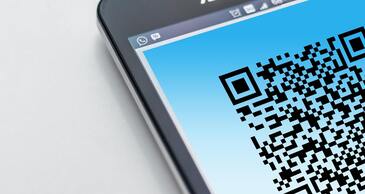 Dallas, TX, 04/28/2021 / SubmitMyPR /
The Vaccine Passport is considered to be a VIP pass of the COVID-19 era, for you to procure the freedom and rights that are already yours, by nature. Yes, you are entitled to these rights naturally, just by being a human. That's why they are called Human Rights. So, do you need an electronic license that decides if you are allowed to travel, or you are allowed to eat outside, or even go to a doctor, just because you have been vaccinated? No. You do not need a permit that allows you to have the freedom that you are already entitled to, naturally.
Ben Swann, the Investigative Journalist at TruthInMedia, in his recent video, said that a person's freedom does not depend on something that the government asked them to do.
"We are not entitled to rights. We have rights by birthright. They are ours because of nature. That's why they are called natural rights," Ben said. "Our natural rights are bestowed upon us through just becoming a human being. They are not American rights. They are Human Rights. And those rights include the right to speak, and the right to decide what is put into your body; what you are injected with." Source: Ben Swann (Video Link)
This means no government has the right to forcibly make you do something that will determine your natural rights just because you have done what they asked.
The vaccination passport is being referred to as a "carrot" by the government to persuade people to get vaccinated if they want to get back to their normal lives. It has become a new status symbol, which will give you access to visit public places, eat in restaurants, or travel to other states. It is discriminating citizens into two groups; the first-class citizens who got vaccinated and the second-class citizens who are forbidden to have the freedom which is naturally theirs.
Furthermore, a number of countries have already begun the implementation of vaccine passports. Countries like South Korea and Brazil are developing a vaccine tracking system based on blockchain that will help determine whether an individual has been vaccinated or not by keeping a record in the ledger. The reason they adapted to blockchain technology is that it can't be altered or hacked.
The New York government, along with IBM, is also creating a blockchain-based digital health permit. The name of the app is Excelsior Pass, and it allows people to use a QR code in order to prove their vaccination status. Some places are already requesting evidence of vaccination for entry.
However, the Governor of Florida has declared that he will issue an executive order, which apparently states that no organization or individual has the right to discriminate against a citizen just because they do not have the vaccination passport.
Original Source of the original story >> Is the Vaccine Passport causing any perception of discrimination among citizens? Are your civil rights being violated?
Content Disclaimer: 
The above review statements are those of the sponsor (Source of content) and do not necessarily reflect the official policy, position or views of the content publisher. The content distribution company is therefore not responsible for the content and its authenticity and legal standing of the above subject matter. Each individual is required to exercise its content when making a purchase from the above offer. The information does not constitute advice or an offer to buy. Any purchase made from the above press release is made at your own risk. Editorial merit of this content is subject to news publisher and its downstream partners. Consult an expert advisor/health and professional advisor before any such purchase. Any purchase made from this link is subject to the final terms and conditions of the website's selling as mentioned in the above as source. The content publisher and its downstream distribution partners do not take any responsibility directly or indirectly. If you have any complaints or copyright issues related to this article, kindly contact the company this news is about.  
DISCLAIMER of Liability. IN NO EVENT SHALL OUR PR COMPANY BE LIABLE OR RESPONSIBLE TO YOU OR ANY OTHER PERSON FOR ANY DIRECT, INDIRECT, INCIDENTAL, CONSEQUENTIAL, SPECIAL, OR EXEMPLARY DAMAGES OF ANY KIND, INCLUDING WITHOUT LIMITATION, LOST PROFITS OR LOST OPPORTUNITIES, EVEN IF ADVISED OF THE POSSIBILITY OF SUCH DAMAGES IN ADVANCE AND REGARDLESS OF THE CAUSE OF ACTION UPON WHICH ANY SUCH CLAIM IS BASED, INCLUDING, WITHOUT LIMITATION, ANY CLAIM ARISING OUT OF OR IN CONNECTION WITH ANY OF THE CONTENT, INCLUDING, WITHOUT LIMITATION, AUDIO, PHOTOGRAPHS, AND VIDEOS, OR OF THE ACCURACY, RELIABILITY, OR LEGALITY OF ANY STATEMENT MADE IN OR OMITTED FROM ANY advertisement, sponsorship, endorsement, testimonial, opinion, or other product-related or service-related statement or review appearing in the Websites or in ANY post or article distributed via the Websites.