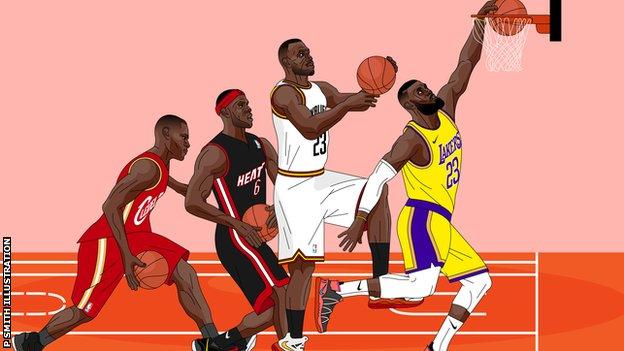 It was another unscripted moment of genius, another masterful flourish from a man approaching 20 years at the very top of his game.
LeBron James picked up possession in the corner during a mid-January meeting with the Houston Rockets. He looked to shoot – a three-pointer. As he did so, his Los Angeles Lakers team-mate Dennis Schroder teased from the bench behind: "Bet you won't make it."
"To make a bet official you gotta look a man in the eye," James later said. And that's exactly what he did; releasing the ball on its arc towards the net before quickly turning to face up the wager, his back to the court as the net rippled and bedlam broke loose.
James, in his 18th NBA season, had turned 36 two weeks earlier. Yet he appears to be having more fun than ever, and is still inflicting misery on the rest of the league.
Here, former coaches, team-mates and opponents chart the…