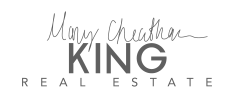 Morehead City, United States, 05/07/2021 / SubmitMyPR /
 Mary Cheatham King Real Estate (MCKRE), a real estate firm serving Carteret County, North Carolina, is pleased to share that they are one of the proud sponsors of the 2021 Keli Wagner Lady Angler and Big Rock Kids Tournaments. In that light, MCKRE takes this opportunity to share a few details about their MCKRE GIVES program. As one of the top-performing real estate agencies in Eastern North Carolina, MCKRE believes in giving back to the community – and so do their clients. Every time MCKRE helps a family buy or sell a property, they donate $100 in the name of their client to the MCKRE GIVES Fund. These funds are then distributed to various local non-profit organizations in Carteret County each month.
MCKRE is proud to have a team of experienced and professional real estate agents and support staff, who take care of the clients they serve from their initial consultation all the way through closing. In 2020, they received numerous awards, including the recognition of #1 Real Estate Team on the Crystal Coast (a title they have held since 2017), as well as the #14 Keller Williams Team in the world. They served 318 families last year and are on track to help even more in 2021.
"We love giving back to the community," says Mary Cheatham King, owner of Mary Cheatham King Real Estate. "We are able to give back to our community because of the incredible clients who choose to work with us. Our agents, admin, and developers are committed to giving our clients the ultimate customer experience. Whether buying or selling, clients can rely on our team to be there for them in a variety of ways. Before your home is even put on the market, it's all hands on deck and the entire team gets to work. While our professional photographer works alongside our in-house interior designer for staging, our marketing team puts together custom, targeted campaigns to advertise the property across all channels, including digital and print advertising, as well as online marketing. Our in-house project manager works with a tight community of vendors who will take care of repairs, lawn care, paint, and other contracting jobs. We ensure that every single property is properly prepared in order to bring our sellers the most money in the shortest amount of time."
The team at Mary Cheatham King Real Estate wants clients to know that they understand buying or selling a house in Carteret County can be overwhelming, especially in today's market. With professional help and a team of guides who advocate for their clients, the process gets easier. Whether searching for a luxurious coastal estate on the mainland or looking to sell a quaint condo on the island, the real estate team at MCKRE guides clients through the process until they find the home of their dreams or move onto their next adventure. Buyers and sellers can be assured of getting personalized attention right from start to finish. "Our team understands Carteret County like no one else," stated Mary Cheatham King. "Whether it is Morehead City, Atlantic Beach, Beaufort or Emerald Isle, getting a dream home is just a click, call, or email away. Plus, you're giving back to the community we all love at the same time. It's a win-win!"
To learn more visit: https://www.marycheathamking.com/mckre-gives/
About Mary Cheatham King Real Estate
Mary Cheatham King Real Estate (MCKRE) based in Morehead City, NC, is a real estate team offering a full array of services for buyers and sellers. MCKRE is a team of professional, creative, and experienced real estate agents and support staff that manages and maintains all aspects of the process – from social media and targeted marketing to photography, staging, and film production. Their clients are taken care of from the initial consultation all the way through closing…and beyond.
###
Contact
Mary Cheatham King Real Estate
5113A US-70, Morehead City, NC 28557
Phone: (252) 518-5222
Website: https://www.marycheathamking.com/
Original Source of the original story >> Mary Cheatham King Real Estate to Sponsor KWLA and Big Rock Kids Tournament
Content Disclaimer: 
The above review statements are those of the sponsor (Source of content) and do not necessarily reflect the official policy, position or views of the content publisher. The content distribution company is therefore not responsible for the content and its authenticity and legal standing of the above subject matter. Each individual is required to exercise its content when making a purchase from the above offer. The information does not constitute advice or an offer to buy. Any purchase made from the above press release is made at your own risk. Editorial merit of this content is subject to news publisher and its downstream partners. Consult an expert advisor/health and professional advisor before any such purchase. Any purchase made from this link is subject to the final terms and conditions of the website's selling as mentioned in the above as source. The content publisher and its downstream distribution partners do not take any responsibility directly or indirectly. If you have any complaints or copyright issues related to this article, kindly contact the company this news is about.  
DISCLAIMER of Liability. IN NO EVENT SHALL OUR PR COMPANY BE LIABLE OR RESPONSIBLE TO YOU OR ANY OTHER PERSON FOR ANY DIRECT, INDIRECT, INCIDENTAL, CONSEQUENTIAL, SPECIAL, OR EXEMPLARY DAMAGES OF ANY KIND, INCLUDING WITHOUT LIMITATION, LOST PROFITS OR LOST OPPORTUNITIES, EVEN IF ADVISED OF THE POSSIBILITY OF SUCH DAMAGES IN ADVANCE AND REGARDLESS OF THE CAUSE OF ACTION UPON WHICH ANY SUCH CLAIM IS BASED, INCLUDING, WITHOUT LIMITATION, ANY CLAIM ARISING OUT OF OR IN CONNECTION WITH ANY OF THE CONTENT, INCLUDING, WITHOUT LIMITATION, AUDIO, PHOTOGRAPHS, AND VIDEOS, OR OF THE ACCURACY, RELIABILITY, OR LEGALITY OF ANY STATEMENT MADE IN OR OMITTED FROM ANY advertisement, sponsorship, endorsement, testimonial, opinion, or other product-related or service-related statement or review appearing in the Websites or in ANY post or article distributed via the Websites.