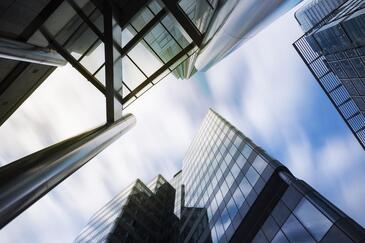 Singapore, Singapore, 05/08/2021 / SubmitMyPR /
Smith Bockius, a private asset management company engaging a multi-platform market strategy with a unique approach that utilizes comprehensive financial planning processes and provides forward-thinking solutions to high net-worth individuals, corporations, institutional clients, and non-profit organizations, is pleased to announce that the company's Board of Directors is currently engaged in securing the next step of business expansion in Asia and is very close in reaching a consensus regarding the new office location. Among several potential candidates, only Taipei and Hong Kong have been selected as the most solid grounds for business continuity.
Smith Bockius is aiming to solidify its status as a leading asset investment manager in the South Pacific region; therefore, it has recently appointed its Board of Executives to implement the next step of business enhancement by appointing and securing a new office location. The Asian financial markets' dynamics and emerging markets' potential offer a plethora of opportunities; however, client demand, trend, and sentiment have been primarily considered when deciding where to institute the new physical branch of the company.
Mr. Alistair Wu, Head of Capital Growth at Smith Bockius, said:" When we open a new office, we consider it nothing less than a long-term commitment to our client's interests in the region, so we must make sure that we analyze both propositions from all pertinent angles to ensure the best outcome. We must consider everything from facilitating efficient bureaucratic processes to positive economic factors and value-creation potential in order to offer the best tools of market engagement for our worldwide family of clients."
Smith Bockius has made public statements in the past that favor a new office location in Taipei, Taiwan, due to the fact that the country offers both the benefits of a free competitive financial market and specific and advantageous regulatory ties to the Peoples Republic of China, thus providing easier and more efficient access to profit-making opportunities.
Hong Kong remains one of the biggest financial hubs on the planet; therefore, it offers the possibility of creating new avenues of collaboration with almost all the world's biggest market players that are currently holding offices there.
The new location will be officially confirmed and publicly announced as soon as the Board of Directors reaches a decision, noting that this is expected to happen in the next short space of time.
About Smith Bockius:
Smith Bockius is a private investment company providing reliable and forward-thinking solutions for our clients' most significant financial decisions. Fundamental to Smith Bockius' mission to enhance our clients' financial resources is a client-centric approach to investment management. Our dedicated relationship management team of seasoned professionals offers the highest quality products, services, advice, and sustainable value, ensuring our customers receive excellent solutions to meet the unique needs of high net-worth individuals, corporations, institutional clients, and non-profit organizations, among others. Our commitment to providing excellent service solutions and our strong sense of social responsibility have earned us numerous accolades and industry recognition.
For more details, contact [email protected]
Original Source of the original story >> Smith Bockius Announces Plans for Opening a New Office Location in Asia
Content Disclaimer: 
The above review statements are those of the sponsor (Source of content) and do not necessarily reflect the official policy, position or views of the content publisher. The content distribution company is therefore not responsible for the content and its authenticity and legal standing of the above subject matter. Each individual is required to exercise its content when making a purchase from the above offer. The information does not constitute advice or an offer to buy. Any purchase made from the above press release is made at your own risk. Editorial merit of this content is subject to news publisher and its downstream partners. Consult an expert advisor/health and professional advisor before any such purchase. Any purchase made from this link is subject to the final terms and conditions of the website's selling as mentioned in the above as source. The content publisher and its downstream distribution partners do not take any responsibility directly or indirectly. If you have any complaints or copyright issues related to this article, kindly contact the company this news is about.  
DISCLAIMER of Liability. IN NO EVENT SHALL OUR PR COMPANY BE LIABLE OR RESPONSIBLE TO YOU OR ANY OTHER PERSON FOR ANY DIRECT, INDIRECT, INCIDENTAL, CONSEQUENTIAL, SPECIAL, OR EXEMPLARY DAMAGES OF ANY KIND, INCLUDING WITHOUT LIMITATION, LOST PROFITS OR LOST OPPORTUNITIES, EVEN IF ADVISED OF THE POSSIBILITY OF SUCH DAMAGES IN ADVANCE AND REGARDLESS OF THE CAUSE OF ACTION UPON WHICH ANY SUCH CLAIM IS BASED, INCLUDING, WITHOUT LIMITATION, ANY CLAIM ARISING OUT OF OR IN CONNECTION WITH ANY OF THE CONTENT, INCLUDING, WITHOUT LIMITATION, AUDIO, PHOTOGRAPHS, AND VIDEOS, OR OF THE ACCURACY, RELIABILITY, OR LEGALITY OF ANY STATEMENT MADE IN OR OMITTED FROM ANY advertisement, sponsorship, endorsement, testimonial, opinion, or other product-related or service-related statement or review appearing in the Websites or in ANY post or article distributed via the Websites.