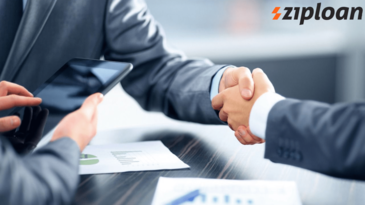 New Delhi, India, 03/08/2021 / SubmitMyPR /
For a business to do away with the day-to-day expenses, investing in machinery/equipment, recruiting the best talent, etc, a business loan becomes very essential. Moreover, ass the business grows, it becomes paramount to have enough funding to expand, and a business loan from Ziploan is something that comes as a boon to help with the right funding at the right time. As compared to other options available in the market, business loans
are one of the easiest, quickest, and the most convenient ways to get the funds for the growing business.
This will make sense when a business owner opts for Ziploan business loans. Ziploan offering consists of an unsecured business loan which is simply nothing but a business loan without collateral that helps in getting the funding for a business, without providing any security. Below is a glimpse of business loans that a business owner can choose from.
1. SME/ MSME Business Loan
Micro, small, and medium business loan, also very well known as MSME loan
is deliberated to meet all the funding requirements of small and medium enterprises, and it is also proven out to be one of the most convenient options as well.
Ziploan offers MSME loans without any collateral ranging from Rs. 1 up to Rs. 7.5 lakhs, and moreover, it also has a flexible ticket size, meaning pick the amount as required, so that withdrawing as per the business requirements is made possible.
Further, the repayment tenure at Ziploan specifically starts from 12 months up to 36 months. So it does not become a burden and the business owner can get enough time to even repay the MSME loan amount.
Moreover, Ziploan offers SME loans without any pre-payment charges once the payment of the initial first 6 EMIs (excluding pre-EMI) is done.
2. Business Loan for Women
Ziploan encourages and inspires the rising women entrepreneurs to achieve their dreams and grow and expand their business with the help of Ziploan business loans. To make this happen, Ziploan offers business loans for women at competitive business loan interest rates that are best in the market.
Nevertheless, Ziploan business loan eligibility is quite easy to satisfy. Ziploan also offers an online application process thereby making the application easy for the applicants. Simply qualify the criteria by meeting minimal eligibility criteria, while the documents required for a business loan
at Ziploan are also very minimal and basic.
3. Machinery Loan
Ziploan offers machinery loans without providing any collateral or security ranging from Rs. 1 lakh up to 7.5 lakh at competitive and attractive business loan interest rates with flexible loan tenures. The machinery business loan eligibility criteria are easy to fulfill and require very minimal documentation to process. To avail a machinery loan from Ziploan, all that is needed is simply to visit the website security and check the business loan eligibility. As a next step, once the eligibility criteria are fulfilled, then fill up the business loan application form with the information asked and the business loan
amount that is required for the business. And lastly, upload all the documents on the website.
Further, Ziploan will process the application, and if the business owner is able to meet the eligibility criteria, they will approve the application. Post signing the contract, the funds will be credited directly to the owner's bank account. The business owner can then use these funds to buy the machinery as per his/her business requirements.
4. Working Capital Loan
Availing a secured business loan or as also known as a business loan with collateral is often difficult when the business owner wants to avail a business loan. It is always seen that many businesses are not able to raise the funds, they require as they cannot meet the working capital loan criteria, which includes providing the collateral and also the large number of documents that lenders ask for.
As a boon comes ZipLoan – an NBFC that offers unsecured working capital
loans to MSMEs. ZipLoan unsecured working capital loan amount ranges from INR 1 lac up to 7.5 Lakhs which the owner can repay in a flexible time period of 12-36 months.
Additionally, Avail the benefits like minimal documentation, quick disbursal of business loan and customised business loans when the owner opt for a business loan from Ziploan- to grow and expand and taking the business to the next level.
Lastly, Ziploan is an RBI registered NBFC which provides short-term business loan without collateral to help SMEs and MSMEs grow and expand their businesses.
Media Details
Company: Ziploan
Email: [email protected]
Tel: 01143109577
Website: https://ziploan.in/
New Delhi, India
KISS PR PRODUCT REVIEWER COMPENSATION DISCLOSURE 
Pursuant to the Federal Trade Commission's guidance of the public in conducting its affairs in conformity with legal requirements comprised in 16 C.F.R. § 255 et seq. on the use of endorsements and testimonials in advertising, this Product Reviewer Compensation Disclosure is provided by KissPR.com LLC and its affiliated entities (hereinafter referred to collectively as "KISS PR"). This disclosure applies to content displayed on all mobile, desktop, and other online versions of KISS PR's websites and to those of KISS PR's distribution partners (hereinafter referred to collectively as "the Websites") and is provided for the purpose of disclosing the nature of the connection between KISS PR and product reviewers, advertisers, sponsors, endorsers, and other third-parties whose advertisements, sponsorships, endorsements, testimonials, opinions, or other product-related or service-related statements or reviews may appear on the Websites (hereinafter referred to as an "Product Reviewer"). 
This Product Reviewer Compensation Disclosure is intended to disclose to you that in consideration of payment of monetary and other compensation from a Product Reviewer, as described below, KISS PR sells various advertising, sponsorships, and marketing campaigns that are featured on one or more of the Websites. 
There is a financial connection related to some of the products or services mentioned, reviewed, or recommended on the Websites between KISS PR and the Product Reviewer that owns, markets, or sells such product or service. If you decide to purchase a product or service featured on one or more of the Websites, KISS PR will not receive compensation related to that purchase from a Product Reviewer but may receive a one-time fee from the Product Reviewer for posting or distributing the product review on or via the Websites.
Further, KISS PR may post or otherwise promote on the Websites content, including editorial content, which may feature third-party products and services (a "Reviewed Product"). This content may contain weblinks to third-party owned or operated web sites where you can purchase Reviewed Product ("Product Link"). If you click on a Product Link and then purchase a Reviewed Product on the linked web site, KISS PR will not receive compensation from the third-party offering the Reviewed Product (the "Vendor"). 
Weblinks on the Websites featuring a Reviewed Product may be added to posts or articles that are not identified on the Websites as comprising or containing paid or sponsored content. In such case, a disclosure statement about the Reviewed Product and the compensation that KISS PR might receive in connection with its purchase by you will be included in such posts or articles. Further, third-party advertisements may be posted on the Websites. Each time you click on such an advertisement, KISS PR may receive compensation from the third-party advertiser, even if you do not purchase any product or service from that third-party.
KISS PR will, subject to the disclaimer of liability set forth below, endeavor to ensure that product or service endorsements appearing in the Websites or in posts or articles distributed via the Websites reflect the honest opinions, findings, beliefs, or experiences of the Product Reviewer as they relate to such product or service. If you have any complaint, concern, or question relating to the content of any such post or article, including alleged infringement of any intellectual property rights, you should address your complaint, concern, or question directly to the Product Reviewer or the Vendor.
NO REPRESENTATIONS OR WARRANTIES; NON-RELIANCE. EXCEPT FOR ANY EXPRESS REPRESENTATIONS AND WARRANTIES CONTAINED IN THIS DISCLOSURE STATEMENT, NEITHER KISS PR NOR ANY OTHER PERSON ON KISS PR'S BEHALF HAS MADE OR MAKES ANY EXPRESS OR IMPLIED REPRESENTATION OR WARRANTY, EITHER ORAL OR WRITTEN, WHETHER ARISING BY LAW, COURSE OF DEALING, COURSE OF PERFORMANCE, USAGE, TRADE, OR OTHERWISE, ALL OF WHICH ARE EXPRESSLY DISCLAIMED, AND YOU ACKNOWLEDGE THAT YOU HAVE NOT RELIED UPON ANY REPRESENTATION OR WARRANTY MADE BY KISS PR OR ANY OTHER PERSON ON KISS PR'S BEHALF, EXCEPT AS SPECIFICALLY PROVIDED IN THIS DISCLOSURE STATEMENT.
DISCLAIMER OF LIABILITY. IN NO EVENT SHALL KISS PR BE LIABLE OR RESPONSIBLE TO YOU OR ANY OTHER PERSON FOR ANY DIRECT, INDIRECT, INCIDENTAL, CONSEQUENTIAL, SPECIAL, OR EXEMPLARY DAMAGES OF ANY KIND, INCLUDING WITHOUT LIMITATION, LOST PROFITS OR LOST OPPORTUNITIES, EVEN IF ADVISED OF THE POSSIBILITY OF SUCH DAMAGES IN ADVANCE AND REGARDLESS OF THE CAUSE OF ACTION UPON WHICH ANY SUCH CLAIM IS BASED, INCLUDING, WITHOUT LIMITATION, ANY CLAIM ARISING OUT OF OR IN CONNECTION WITH ANY OF THE CONTENT, INCLUDING, WITHOUT LIMITATION, AUDIO, PHOTOGRAPHS, AND VIDEOS, OF OR THE ACCURACY OF ANY STATEMENT MADE IN OR OMITTED FROM ANY ADVERTISEMENT, SPONSORSHIP, ENDORSEMENT, TESTIMONIAL, OPINION, OR OTHER PRODUCT-RELATED OR SERVICE-RELATED STATEMENT OR REVIEW APPEARING IN THE WEBSITES OR IN ANY POST OR ARTICLE DISTRIBUTED VIA THE WEBSITES.
© 2021 KissPR.com LLC
Media Contact Website: [KISS PR Brand Story PressWire] – Email: [email protected]