By Christopher Sleight
BBC Scotland news
Emergency department admissions this year are almost 40% higher than pre-pandemic levels, figures show. One senior doctor told BBC Scotland that accident and emergency (A&E) departments across the country were currently experiencing "winter-type pressures", with no sign of any relief. What's going on and why does it matter?
What does the admissions data show?
Public Health Scotland publishes monthly figures on emergency departments, with the most recent showing admissions up to 27 June.
Weekly admissions rose above the 2018-2019 average in the first week of 2021 and have remained there ever since.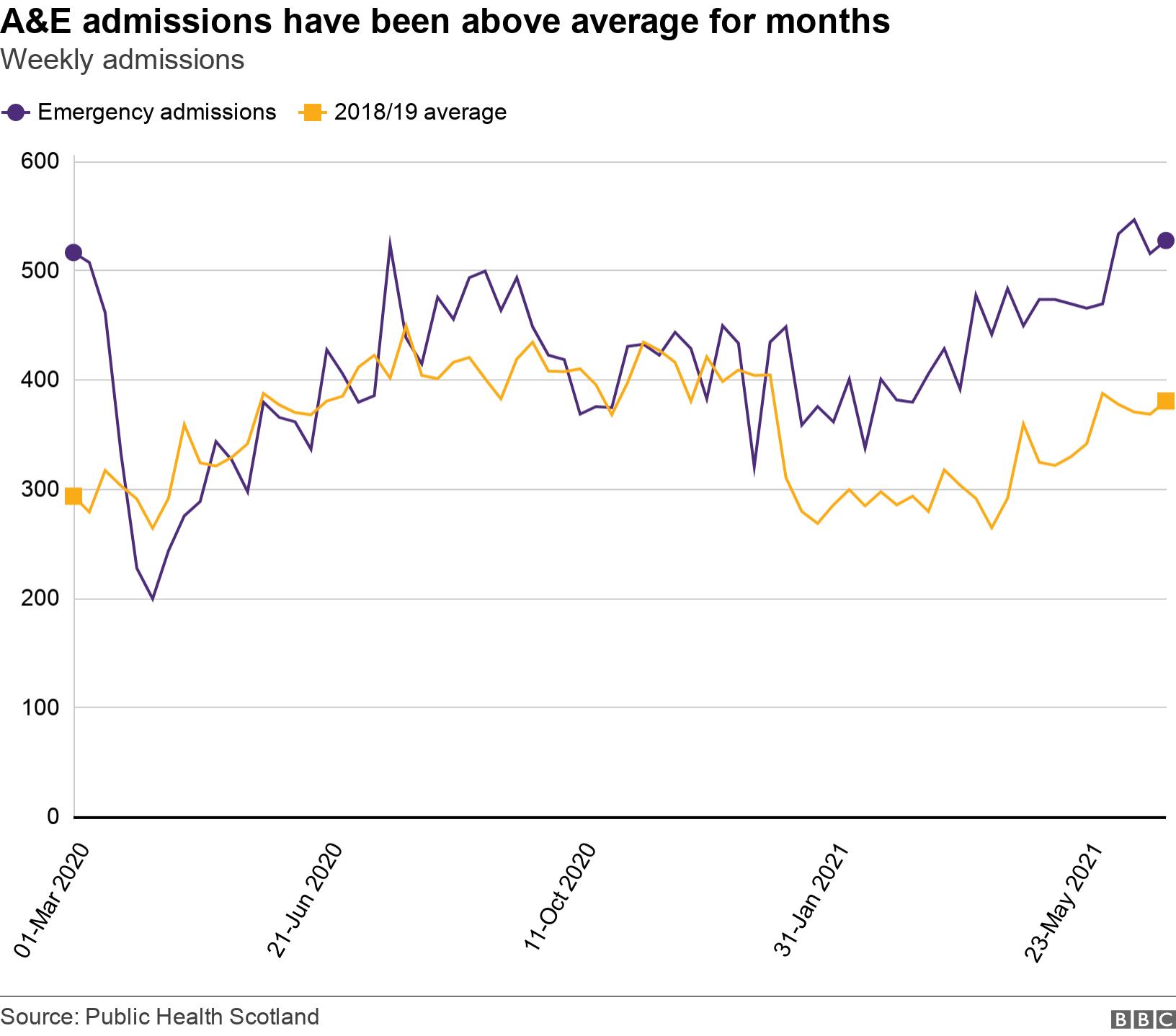 In total, 3,120 more patients have been admitted through accident and emergency this year when compared with the 2018/2019 average – a rise of 37.6%.
In early April, admissions reached 67.4% higher than the 2018/2019 average,…