Mahé, Seychelles, Feb. 27, 2022 (GLOBE NEWSWIRE) —  The Drunk Robots project announced the launch of its IDO on Liquidifty, GameFi and TrustPad platforms on March 10! It's a reason to rejoice and big news to all the lovers of beer, robots, and good old-fashioned brawls.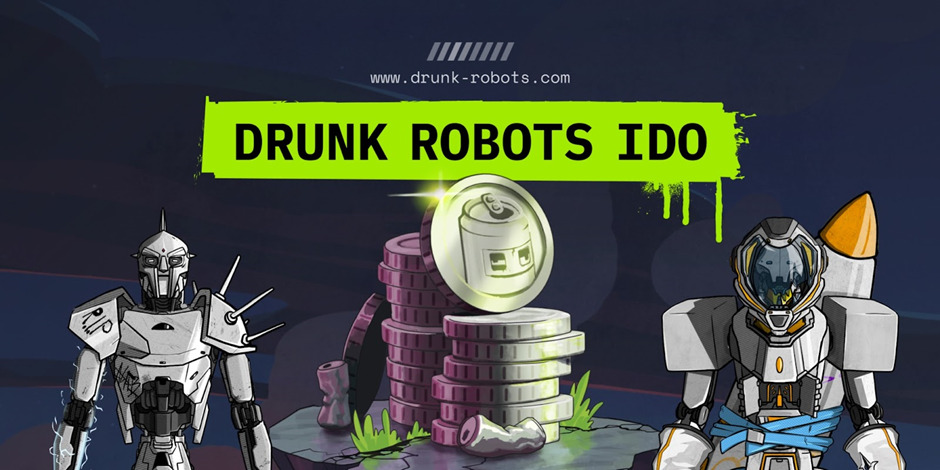 This will be the first chance to grab $METAL tokens and invest in Drunk Robots alongside the project's notable investors such as gate.io, zb.com, and 1inch! Each launchpad has its own system of allocation and its own terms for participation.
About Drunk Robots
Drunk Robots is a play-to-earn RPG brawler built on the Binance Smart Chain. Enter Los Machines, a futuristic city inhabited by junky, drunk robots whose only interests are metal, beer, and violence. After purchasing a unique robot NFT (there are 10101 Drunk Robots NFTs in total), players will have to fight for survival as they attempt to seize control of Los Machines.
Engage in brutal PVP battles, venture out on expeditions to find $METAL and booze, join a gang of fellow drunks, and customize the robot with upgraded weapons, gear, and collectibles. Drunk Robots also offers many free-to-play activities, such as mini-games that also grant valuable rewards.
What is $METAL used for?
Whole tokenomics is available on the website: https://liquidifty.info/3hdfP4j
Through their battles and adventures in Drunk Robots, players will earn various rewards, such as equipment and upgrades for their fighter, in the form of NFTs. Players can buy and sell these tokens on the game's marketplace using $METAL tokens.
$METAL tokens can be used by players to:
• Trade in-game items on the marketplace
• Progress their characters and equipment
• Battle in the PVP arena
• Participate in races
• Upgrade their level and more!
How to Participate in IDO
There are three options to participate in the Drunk Robots IDO: Liquidifty, GameFi and TrustPad. The $METAL token price and vesting conditions will be the same on all platforms….